Address: 775 K St, Forks, WA (click here for map)
In the Twilight Saga novels by Stephenie Meyer, Bella Swan lives with her father Charlie. This stop was likely created by the Forks Chamber of Commerce as part of their tours of local locations used in the books. When setting up the tours, they needed to select some local buildings to act as the Swan's home and the home of the Cullen family. The homes in the book were never based on actual locations.

Teachers Kim and David McIrvin volunteered their home to represent Bella's home. A sign was placed out front stating it's the home of the Swans. It is likely selected because it's one of the few two-story Craftsman homes in the city. In a twist of fate, the house has similarities to the fictional inside as well as outside; there is a room that is painted blue and there are yellow cupboards just like in the book.
ALISHA SAYS:
"The house isn't open to the public, it's actually a private residence. Let's respect the privacy of the home owners and not trespass."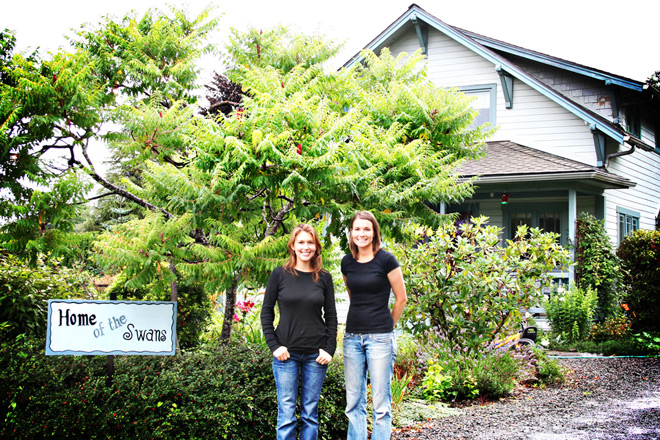 Next Stop on the Forks Twilight Tour --> Forks Community Hospital